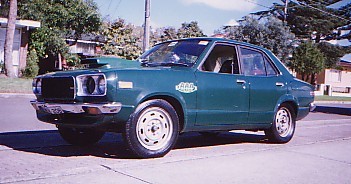 Michael's RX3 with the old paint and wheels.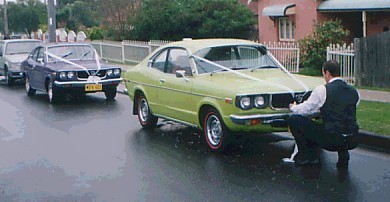 Tony's original RX3 Coupe was used at his wedding. There is also Daves immaculate RX3 that that houses a standard 13B and an awesome original interior.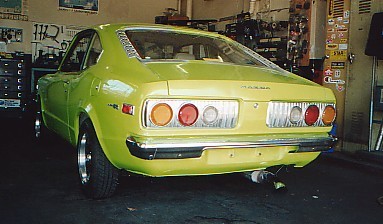 This is Adrian's 808 (AKA George, Jet, KID-12A) It had a 12 mild port that was as tough as nails and had been going for many years. The 12A ran a 48mm webber, extractors, twin exhaust back to the diff with a 3 inch exit. Adrian sold the motor and put in an import 12A Turbo that was was rebuilt with all the goodies. Dowelled mild ported and a series 5 Turbo. It has a corona box and an RX3 diff. Jet has spent a bit of time and money on the car and she goes good. After getting done by the boys in blue it is time to get it engineered. Stay posted on updated specs and pics.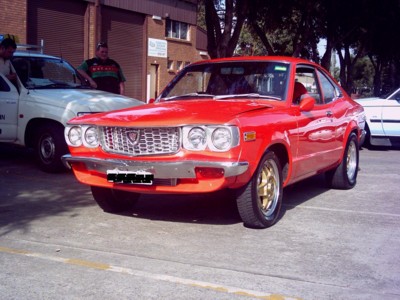 This is Wombat's RX3 Coupe. 12A turbo Nice paint and simmons this RX3 has got the look.